The Roland TR-808 drum machine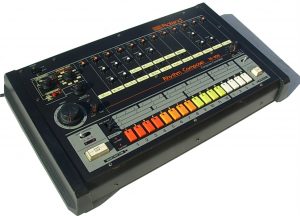 When I heard about this I just had to write about it. This takes me back to the 80's, when my love of electronic music first began.  The Roland TR-808 was one of the first drum machines that pioneered the sound of early dance music. Way back when I was a teenager, (Thats right, I was  teenager in the 80's) the Hip Hop revolution exploded and one of the first and most iconic song was by Afrika Bambaata called Planet Rock.
Planet Rock was written using the TR-808 drum machine and the sound was totally new at the time.  I have been a fan of electronic music ever since then. At one point I even set up a little studio in my spare room where I spent many hours writing dance music.  I never managed to get my hands on one of the original 808's but I did get modern version of it that Roland released in the 90's.
If your into electronic music then you will probably be interested in the documentary that Apple Music has produced all about the Iconic Machine. Check out the trailer below.
Thanks for reading
Tony