The Proud Geek website is launched.
Well, here it is, the first post on my brand new website theproudgeek.com.  I am very happy so far with the way it is looking.  I'm not exactly sure what the blog posts will contain yet, I really just want to put together updates for what is happening across the various topics I am highlighting on this website.
So please bear with me while I build this up because I am still quite new to the whole website and blogging thing.
The main purpose of the blog is just to introduce people to things that they may not have otherwise known about. there are so many niche hobbies out there that don't get the publicity they deserve. So I am making it my mission to bring them to you, no matter how weird they might be. I hope you enjoy the site and find some new geeky hobbies to spend you time on.
To start us off, here are a few things I found really interesting this week.
Hobby News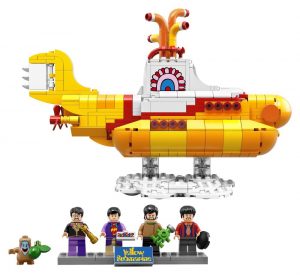 LEGO have this week released a new set called The Beatles Yellow Submarine (21306). I love this and I think I will have to buy one. It consists of 550 pieces and retails for $59.99 US. Which I think is a very good price for such an iconic set. I am sure this will become a collectible in the future. (Or maybe I'm just showing my age, when I mentioned it to my 7 year old son, he said, "who are the Beatles"..)
The set is based on the 1969 movie featuring the Fab four.  The set also includes Minifigures of all four of the Beatles.